Home
Main content starts here, tab to start navigating
Coming Soon!
Boondocks is excited to announce that we are growing AGAIN!
Boondocks Market will feature our bakery, deli, and catering department. The location will premiere our amazing house-smoked meats, signature sides and sauces, and other one-of-a-kind products!
Check back for updates!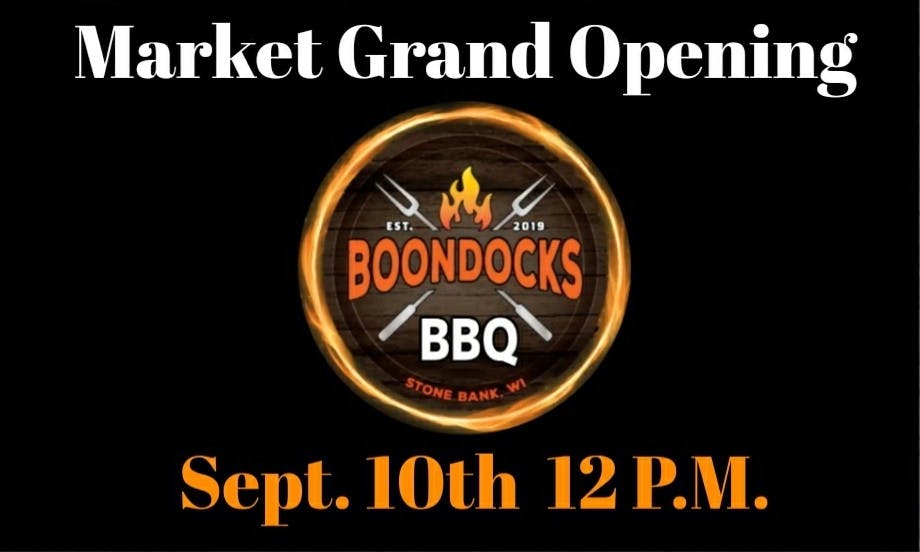 Specials
Here at Boondocks, we are #MoreThanJustBBQ!
We have options for everyone with daily specials each week that are sure to please any palate!
View Specials
Events
Boondocks is the destination location for a plethora of delicious food choices, refreshing drink specials, live events and fun happenings!
Come and chill on our beautifully renovated patio with a cocktail in hand!
Play our many patio games with family and friends!
Mark your calendars for our many live events!
View Events
Special Events & Catering
From our spacious backroom, available for reservations, to our on-site and off-site catering, Boondocks can make your special event one for the memory books!
Contact us today or submit an inquiry and one of our staff will be in touch with you shortly!
Catering
Private Events
Boondocks can make your next event exactly what you desire with options to fit everyone's budget and needs!
Complete an inquiry today or give us a call!
Private Events