Main content starts here, tab to start navigating
From an office party to an at-home celebration, from 50-500 guests, Boondocks has you covered for your next event. With options to fit every budget and taste, Boondocks catering is always sure to impress!
Please fill out the form below and we'll be in touch soon!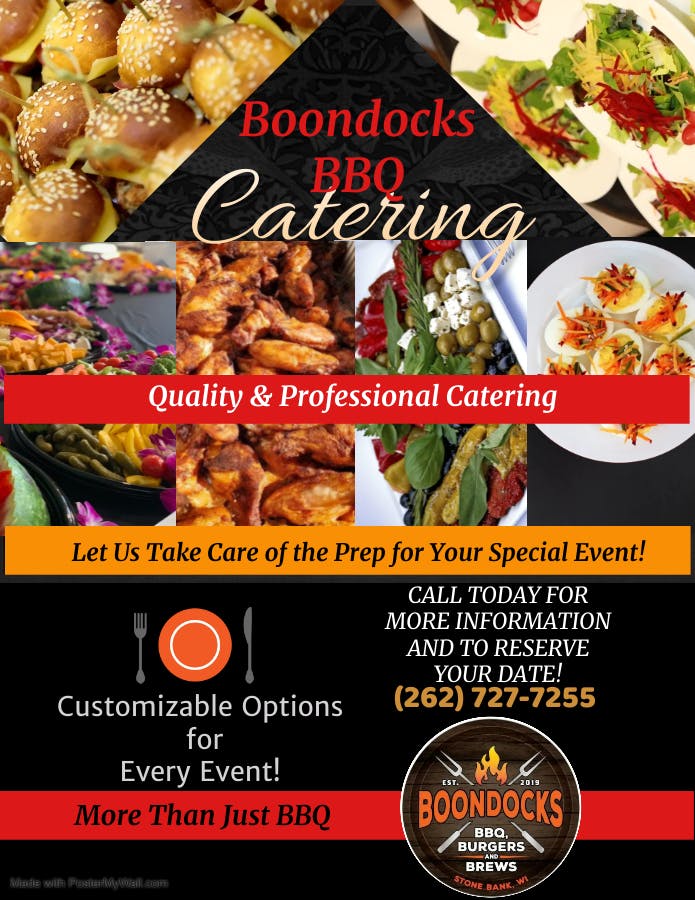 Catering Menu